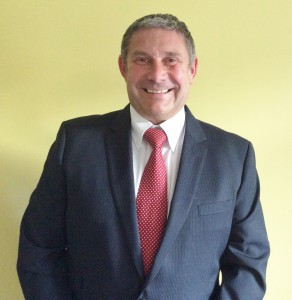 FOR ALL YOUR FLOORING NEEDS
Owner Mark Regan and the Shop Manager Mark McGuire have over 40 years' experience in the flooring industry. Mark and Mark first met in 2000 when they were working together at the Carpetright Southport store. In 2006 Mark Regan took up an opportunity to move to United Carpets, taking over as Franchisee. Mark McGuire was appointed as his store Manager and together they had six successful years, however, with the increasing demand and warehouse mentality, Mark began to explore other options.
In January 2012 Mark Regan decided to branch out on his own and opened The Carpet Shop in Formby, where both he and Mark McGuire were both based offering all types of flooring and a made to measure curtain service. With the success of that shop and a demand for the more personal approach, the Ainsdale branch was opened in September 2013. Both Mark and Mark value every customer and take great pride in offering them an individual and personal service. Mark Regan's moto is 'small enough to care but big enough to cope'.
Both shops offer excellent customer service, competitive prices, free measuring service, a vast range of products and a top quality fitting service. We cater all needs from small domestic installations to large commercial projects; no job is too big or too small. All types of carpets are available ranging from £4.99 per square metre up to and beyond £40.00 per square metre, something to fit everyone's budget. We also offer a full range of vinyl coverings and both laminate and solid wood flooring is also available. In addition we also offer a made to measure curtain service with an array of beautiful designs available including floral, patterns and plain materials available. Both shops are fully equipped to take all major debit and credit cards.
Mark Regan joined the BNI Horizon Chapter in Southport approximately six months ago and in that time has received some fantastic referrals leading to addition business. Attending weekly meetings and making new contacts in a wide variety of businesses ranging from Solicitors to Painting and Decorating services, he would strongly recommend anyone interested in expanding their own business through professional networking to consider joining the BNI Horizon Chapter.